Top Pay and Exceptional Benefits. Outstanding Pension. Full-time and part-time positions available.
---
Calvary@Home Careers
When you come to Calvary Hospital, you're not just getting a job, you're joining our family!
Calvary Hospital has been the leader in end of life services for over 120 years, both within the hospital and in the community.
Calvary@Home, the Hospice and Certified Home Health Agency of Calvary Hospital seeks seasoned Hospice RNs to care for our patients and families in all boroughs, Lower Westchester, Queens, and the Long Island border. Full-time positions are available.
What do our hospice nurses do?
Our Hospice nurses are instrumental in providing direct nursing care to hundreds of patients each day in the greater New York area, whether they live in their own home, assisted living facility or nursing facilities, or in acute care hospitals.
Our nurses assist in the planning, implementation, documentation of patient care services to these patients and their families. This includes but is not limited to: evaluating and initiating patient care, determining effectiveness of plan of care and revising as needed, arranging for other services, collaborating with the Interdisciplinary Team, and consulting with patient/family to help them participate in the mutually established program of care, and informing the Calvary physician and team of any changes in patients' condition.
(Click here for hospice nurse job description)
We offer an excellent salary, benefits, and a pension!
It takes a special person to be a nurse at Calvary. Being a part of Calvary Hospital means being a part of our values and unique mission. Join us!
Every Calvary nurse is dedicated to providing excellent end-of-life care.
Nurses are a major reason why CalvaryCare® has earned a global reputation for providing the best palliative care at the end of life.
You can become a member of the Calvary family today.
Learn more about working at Calvary as a nurse.
The key to CalvaryCare® is the strength of our nursing team throughout our entire organization.
Calvary@Home employs 60 nurses, including Registered Nurses, Nurse Practitioners, LPNs and Nurse Educators.
More than 75% of our hospice nurses are certified in Hospice and Palliative Nursing. Calvary Hospice nurses have an average 15 years of experience working directly with patients and families.
Our hospice nurses delivers our signature end-of-life care to hundreds of patients each day throughout the greater New York area.
NIH's National Cancer Institute has designed Calvary Hospital as a leading international resource for palliative care. Doctors and nurses have come from more than 32 countries to learn Calvary's model of end-of-life care. Join the Calvary Hospice team and learn why this is a great place to grow your nursing career!
View Nursing Jobs
Alberto Melendez, RN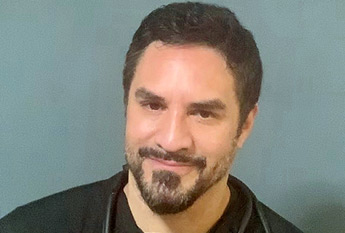 "My original career aspiration was to work for the NYPD as a police officer. I chose nursing because I wanted to help people and make a difference."
Shelly Nakagawa, RN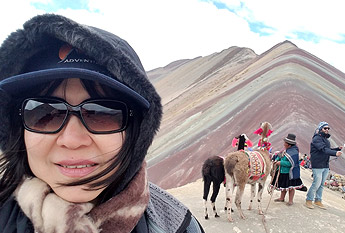 "I love caring for people at all stages of life… End of life is very important to me because it is a celebration of our life journey."